1972/2022:
50 Years in business.
Prestigious achievement made possible thanks to all our customers, suppliers and collaborators.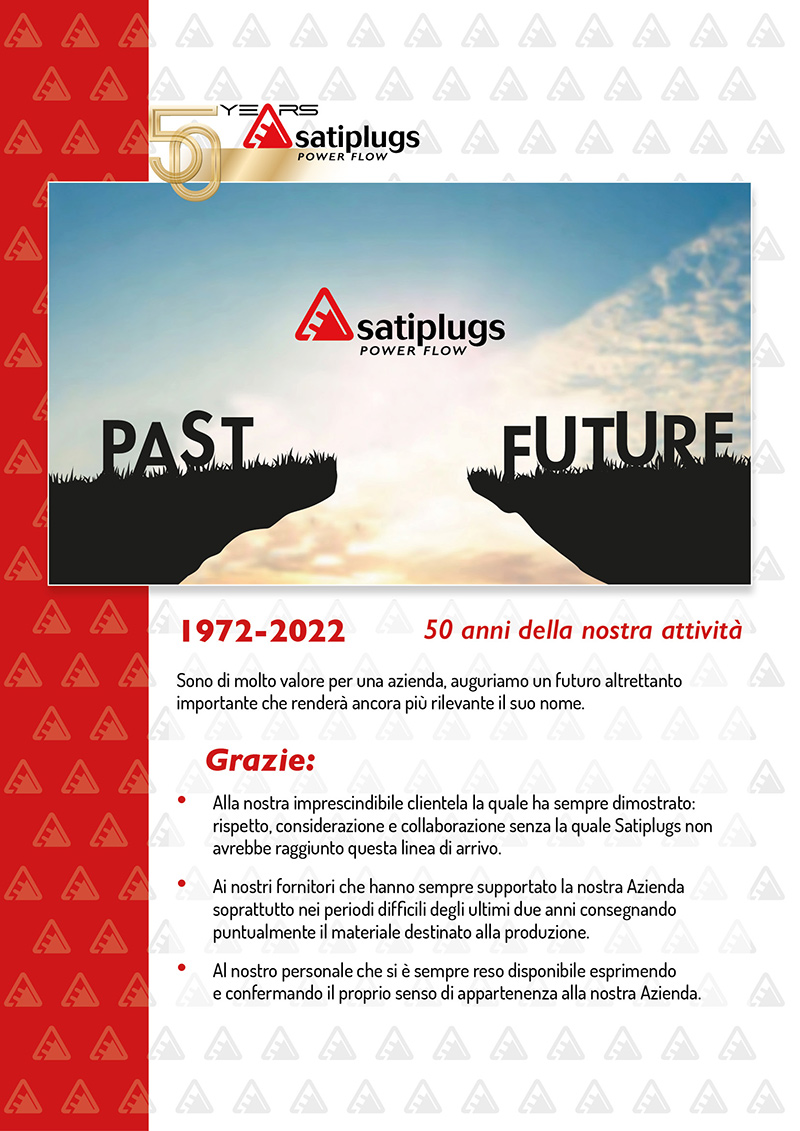 The personal commitment of the owner, the Capodiferro family, and the responsibility of all the staff have always guided the activity of Satiplugs and have allowed the company to grow steadily in the sector of electric cables with die-cast plugs.
Reference point for all European and international manufacturing companies. Satiplugs uses the following guidelines:
Serving customers with passion
Customer loyalty
Continuously enhance one's wealth of knowledge
Consolidate the excellent reputation acquired by the company
MADE IN ITALY, our corporate pride
Operational flexibility, production reliability, rapid ability to resolve critical issues
Compliance with the company quality system ISO 9001: 2008